by

Like so many other parts of wedding planning, coming up with your wedding invitation wording is all about figuring out what the rules are… and then figuring out how you want to strategically break them.
I mean get creative.
I mean, come up with wording that makes everyone happy without crying.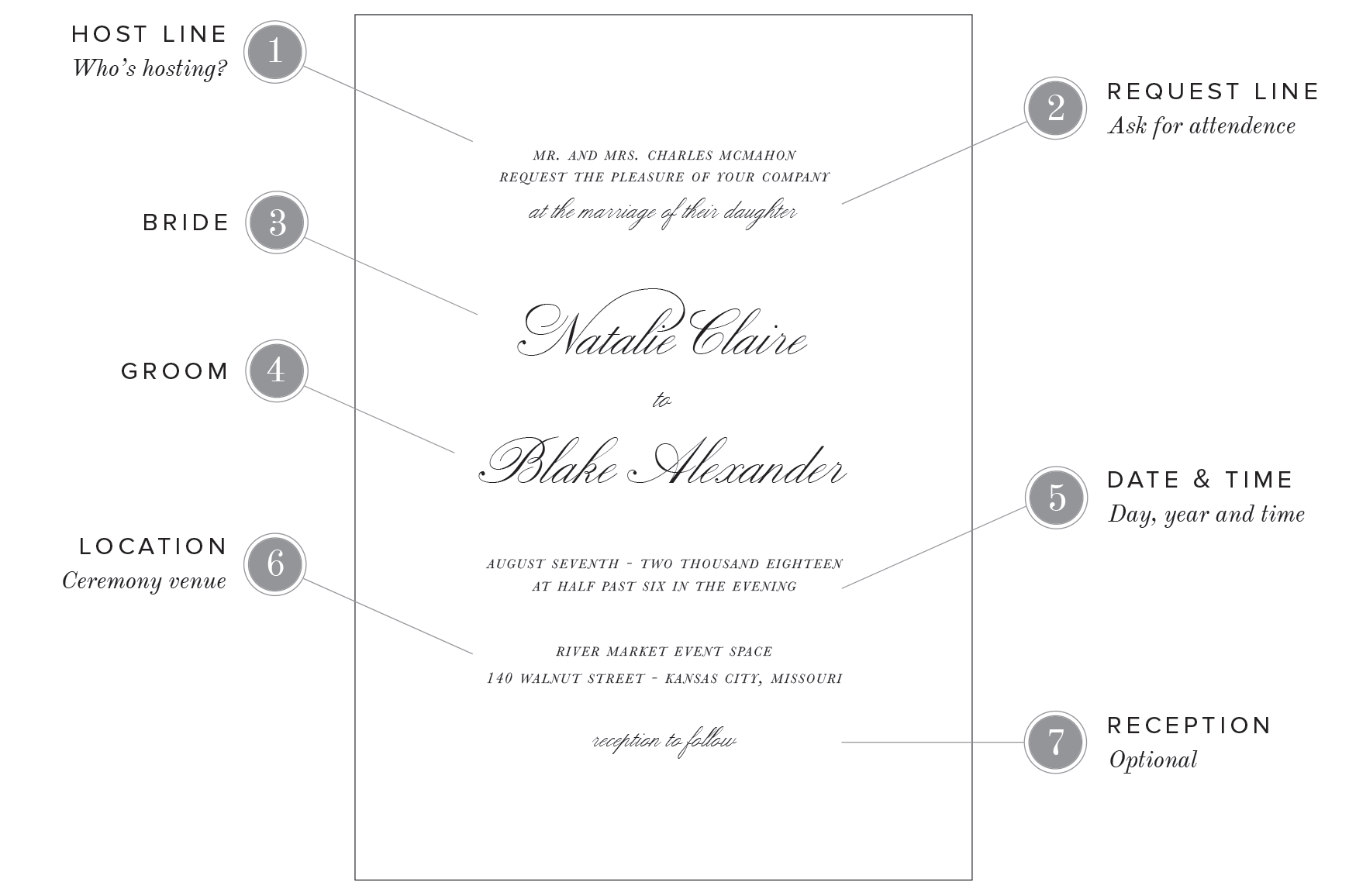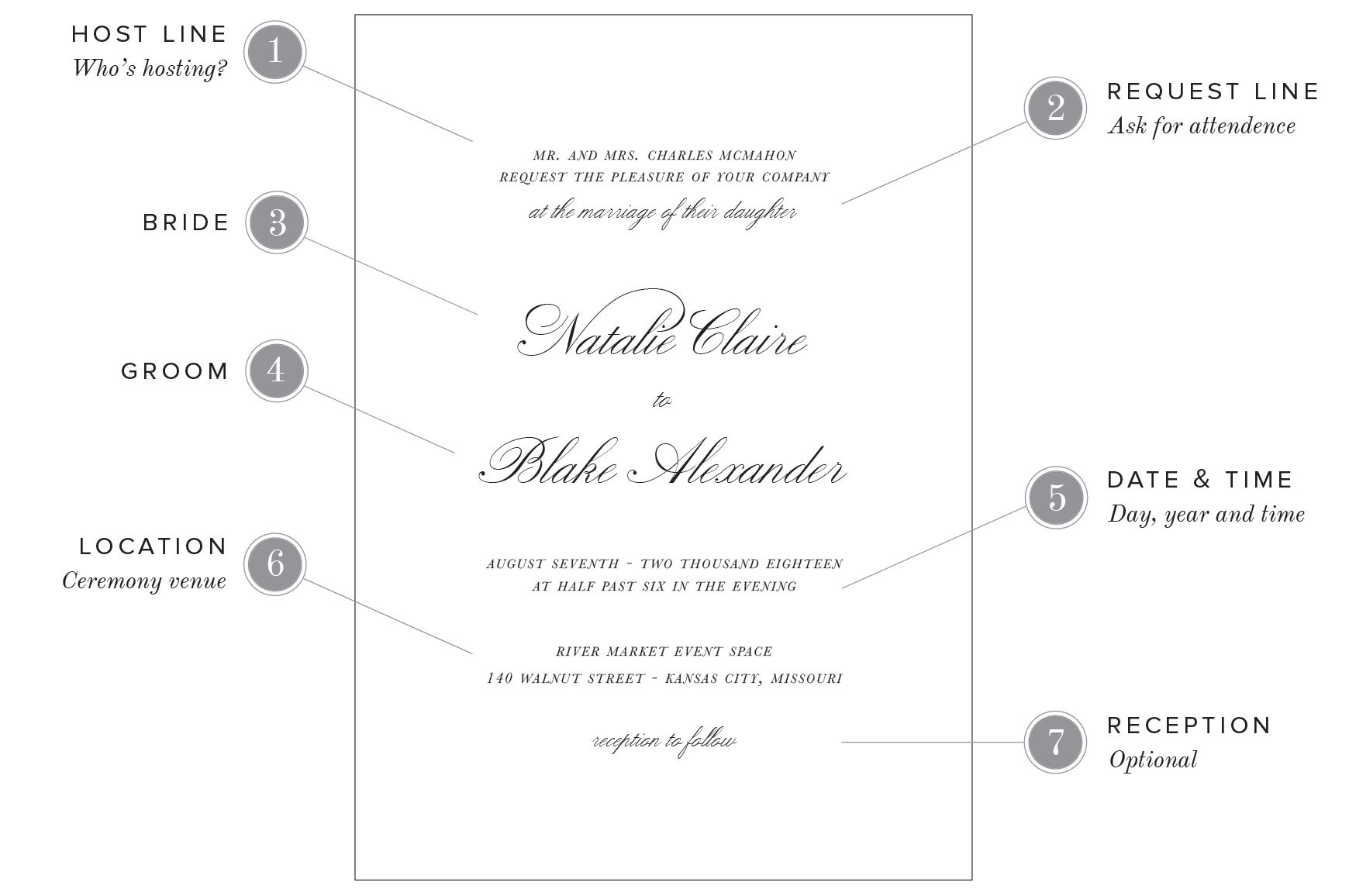 1. HOST LINE
Whoever is hosting the wedding should be listed here. This can be the bride's parents, the groom's parents, both, or neither.
2. REQUEST LINE
There are many different ways to word the request line. See our examples below.
3. BRIDE'S NAME
The bride is listed first. If her parents are mentioned, only her first and middle name is required.
4. GROOM'S NAME
List the groom's name. If the his parents are mentioned, only his first and middle name is required.
5. DATE AND TIME
Spell out the month, day, year, and time. If your invitation style is modern, it's ok to use numbers or shorthand.
6. CEREMONY VENUE
List the name and address of your ceremony. Your reception venue and address will go on the small enclosure (also called a reception card).
7. RECEPTION LINE
If your ceremony and reception are at the same venue, a reception card is not needed. Simply list "reception to follow" on this line.