by

Newly married couples are so easy to spot: their eyes gleam with love, their faces radiate happiness and they wear the most genuine smiles. The initial phase of being married is perhaps the best time of a relationship, when both partners are brimmed with passion and love for one another. They put their best foot forward to make the other happy and to incite more loving feelings from them.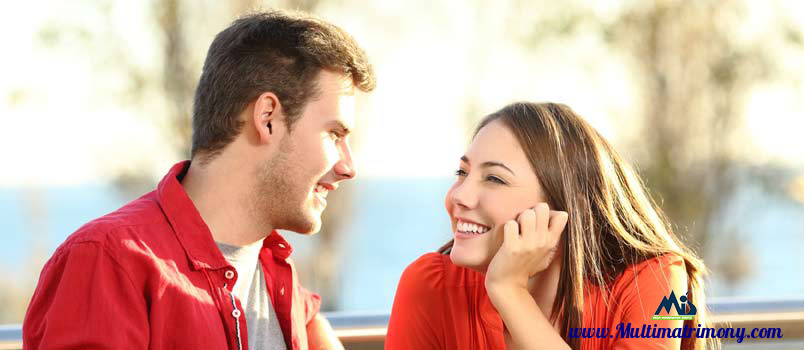 But as their relationship ages, the passion fades and makes way for comfort and convenience. These qualities are not exactly undesirable. But couples who exhibit these qualities tend to behave in a manner that causes negative interactions among them. When a couple is married for too long, they stop doing things to please one another and they may also become insensitive over a period of time. Consequently, their relationships become more tensed and bitter and they engage in more arguments.
Arguments take its toll on relationships
Although arguments are not essentially unhealthy but frequent arguments, bickering and constant fights causes couples to become unhappy. When couples frequently engage in negative interactions, they begin to foster feelings of anger, resentment and irritation towards the other partner. Couples, who have 8 negative interactions out of 10, are said to head for divorce.
Staying happily married
For couples to stay married, they have to have more positive interactions than negative. But staying married is different from being happily married. Sure, having more positive interactions can be enough to prevent a marriage from falling apart. But, is it enough for the couple to be happy? The answer is no. There actually exists a formula which can keep a married couple happy.
If a married couple has 10 positive interactions out of 12, it is safe to say that both partners are happy with each other and in the relationship.
How to have more positive interactions
Conversations do not always go as planned. But there are certainly a lot of things married couples can do to build a foundation for future positive interactions.

If you have been married for a long time and want to diminish your arguments, here's what you should do:
Appreciate your partner For whatever he/she does for you. Be grateful for their efforts and time spent to make you feel good.
Do something to make your partner feel good. Cook for him/her, take him/her on a drive or movie etc.
Take time out for your partner and have meaningful conversations. This will help you regain emotional with them.
Encourage your partner for the things they like to do or are good at. Become your partner's support system, celebrate their achievements and console them through bad times.
Communicate effectively If you have a problem then tell that to your partner in a clear and polite fashion. Do not accuse or yell and always, always watch your tone.
Do not demean or disrespect your partner during an argument. Do not resort to calling names or insulting your partner even if he/she is as at fault.
Compliment your partner This can really boost your partner's confidence and make him/her feel really good about you and your relationship.If you do these things, you will really witness a stark difference in your marriage. You will not only have frequent positive interactions but you might also rediscover the lost passion in your relationship.