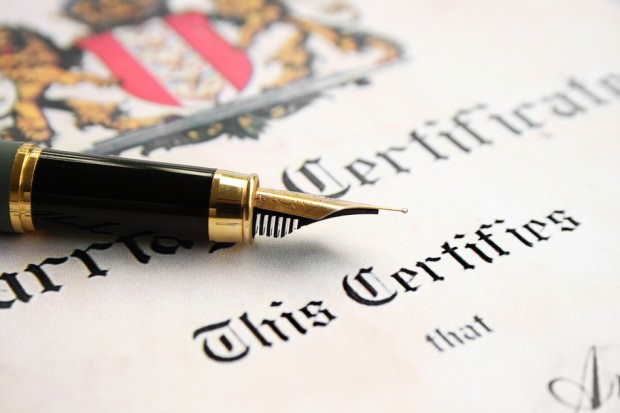 by

A Complete guide to get Marriage Certificate in India
A marriage certificate is an official statement that two people are married. In India, Marriages can be registered either under the Hindu Marriage Act, 1955 or under the Special Marriage Act, 1954. It is a legal proof you are married and the most vital document of a marriage. In 2006, the Supreme Court made it compulsory to register the marriage for the women protection.
Procedure to Apply
For Marriage Registration under Hindu Act: You can apply at office of the Sub-Registrar in whose Jurisdiction the husband or wife resides on any working day.

Fill the Application form duly signed by both husband and wife.

Verification of all the documents is carried out on the date of application and a day is fixed for the appointment and communicated to the parties for registration.

On the said day, both parties, along with a Gazetted Officer who attended their marriage, need to be present before the ADM. The Certificate is issued on the same day

.
Documents Required:
Completely filled application form signed by both husband and wife.

 Proof of Address- Voter ID/ Ration Card/ Passport, Driving License

 Proof of Date of Birth of both husband and wife

 2 passport sized photographs, 1 marriage photograph

 Separate Marriage Affidavits in prescribed format from Husband & Wife

 Aadhaar Card

 All documents must be self-attested.

 Marriage Invitation Card
Apply Online: Click Here
Marriage Certificate can be applied only for already registered Marriages
 Select your district and continue.

 Fill Date of Registration

 Fill Husband's name with Date of Birth

 Fill Wife's name with Date of Birth

 Click Search.
Appointment:
In case of Hindu Marriage Act, you will get an appointment within 15 days of the online registration, but in case of Special Marriage Act, it may take up to 60 days.
Witness:
Any person who has attended the wedding of the couple can be a witness and must have a PAN Card and a Proof of Residence.
Benefits of Marriage Certificate:
 If you are applying for a passport or opening a bank account after the wedding, then Marriage Certificate is required.

 Extremely helpful in obtaining visas for both husband and wife.

 As the foreign embassies in India as well as in countries outside India, do not recognize traditional marriages, the Marriage Certificate is mandatory for the couple to travel abroad using a spouse visa.

 Enables a spouse in claiming life insurance return or bank deposits in case of demise of the Insurer or depositor without any nominee.


Fees: Click Here for Details
Rs 100/- in case of Hindu Marriage Act Rs 150/- in case of Special Marriage Act.
For Further details visit http://www.tnreginet.net/english/tel02.asp