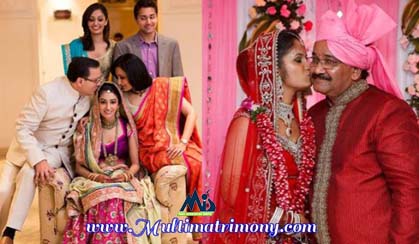 by

It is said that a girl is closer to her father than to her mother. For a daughter, a mother is an epitome of discipline, whereas, a father is like her partner in crime! There is special bond that a girl shares with her father; after all, he is the first man in her life. And, she is always a little princess to him.
Here are some special snippets of a father-daughter journey and their special moments on her wedding day.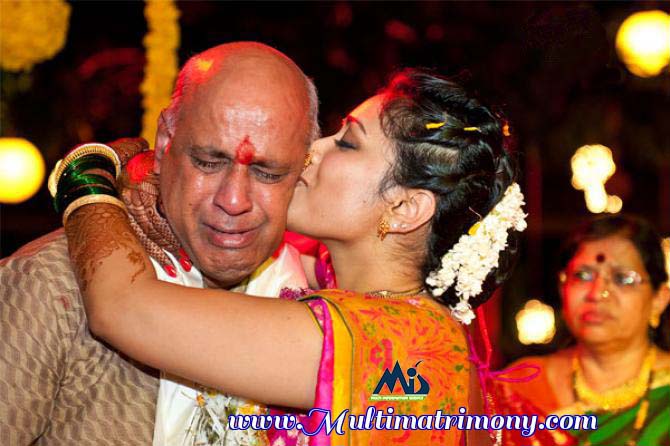 #1. An emotional journey!
From infant to oddler to tween to teen, a father has a big impact on his little girl's development into a woman. He is the one who shapes her opinions of men. But, what happens when the time to search for her groom arrives? Well, believe it or not, most dads feel sad with the thought of losing their gorgeous little princess overnight. Seeing his daughter's orbit shifting to another man, makes it a difficult moment for a father.
#2. Finding the right match
Indian fathers are very skeptical, and nearly inconvincible, when it comes to choosing a suitable match for their daughter. The mere thought of giving away his daughter to a person who he barely knows or has probably just met, starts giving him restless nights.
#3. Meeting the guy
Whether it is a love marriage or an arranged one, all the fathers in the world are ready with their questionnaires for their prospective sons-in-law. Right from the boy's financial status to his past flings, everything is put under a scanner.
#4. Mixed-emotions during wedding preparations
A daughter's marriage brings out a plethora of mixed-emotions in a father. The excitement and energy of wedding arrangements does make it the happiest time of his life. But, as the day approaches, the wave of emotions returns in full force. Memories that he has not remembered in years, now flashes before his eyes. Most of the fathers just cannot sleep. They spend their nights wandering in the house or looking at the old photo albums of their baby-dolls. The mere thought of their daughters' marriage makes them feel sad and happy at the same time.
#5. Giving away his daughter's hand!
Whether it is kanyadaan or walking the bride down the aisle, it is the biggest role a father plays in his daughter's wedding. This is the moment where he officially places his daughter's hand in the hand of the groom. This is the time for him to accept that now there will be another man to whom she will turn for love and protection, instead of him. Indeed, a serene and emotional moment for a father as his daughter begins a new life.

#6. Her last steps- leaving endless impressions!
As the daughter takes her final steps out of her parents' home, leaving endless memories behind, everybody sheds tears. However, there is one man who stands at a corner without a single drop of tear in his eyes. He is the father of the bride! One man, who is all drenched with joy, warmth and love. The little girl whom he taught to take her first step is now all set to make a new world of her own. It is a heavenly feeling and he just prays to God to shower his little girl and son-in-law with his choicest blessings.